We're always adding new designs to our portfolio and some of our most popular items can sell out quickly. To help improve your shopping experience, you now have the option to place a "special order" for select designs, even if we do not have that particular item in stock.
If the "special order" feature is available on your desired item, it will appear as a banner message with an estimated ship date and a link to "Learn more."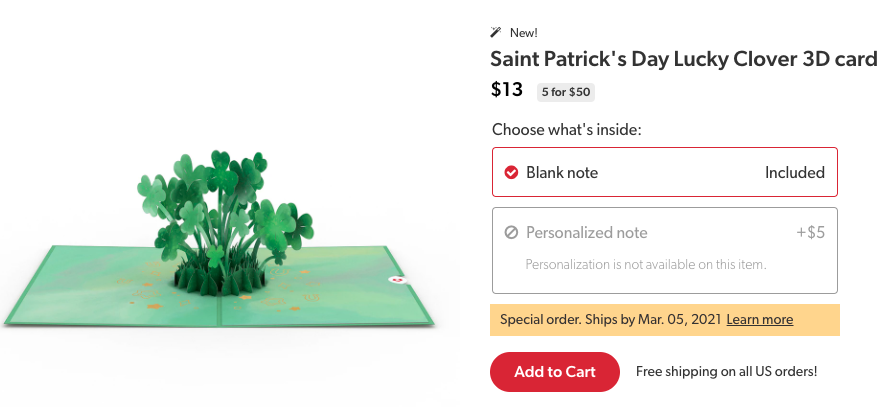 To place a "special order", simply add the item to your cart like you normally would when making a purchase. Your shopping cart will clearly mark the item as a "special order" and provide an estimated "Ship by" date. Please note that the "personalized note" option is currently not available on "special order" items.
Once the item is added to your cart, you can continue shopping and/or proceed to checkout as usual. The "special order" item will ship separately from other items in your order on or by the "Ship by" date via the shipping option selected at checkout.
The "special order" feature is currently only available on select items as indicated. If you have additional questions regarding out-of-stock items please visit our "What can I do if my favorite design is out of stock?" article.